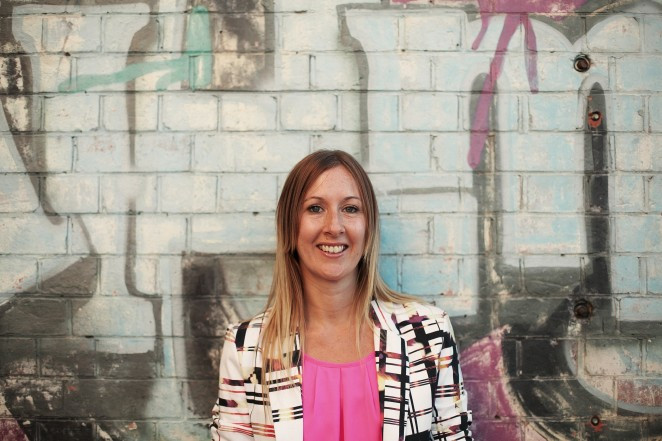 Warning
: Use of undefined constant tr_read_more - assumed 'tr_read_more' (this will throw an Error in a future version of PHP) in
/nfs/c12/h06/mnt/215407/domains/jodiechristinat.com/html/wp-content/themes/purity/templates/blog/right-sidebar-1.php
on line
21
So many people, some outwardly, some just in their own heart, seem to struggle with this question – is God really good?
I know that with the current state of our world, with sickness and suffering at what seems like an all-time high and with natural disasters appearing to be on the rise, it is easy to begin to wonder, to start to question…is He really good, does He really care and if He does then why are things as they are?  I'm sure these are not new questions, no doubt they've been around in the hearts of humanity for years, but just lately in my sphere it seems to have escalated.
I don't know your personal circumstances, but I do care, that's why I am tackling this issue and writing this piece.  I am writing this from a 'good space' in my own life, and so I realise that it is easier to look beyond the circumstances when you're not facing any particularly dire ones yourself, sure I've had my own personal challenges in life, we all do, everyone's journey and everyone's battles look different.  But my heart for you today is that no matter what you personally are dealing with, or what you or any friend or family member might be facing right now – that through these words of mine and the Holy Spirit moving upon your heart, you would get a fresh revelation of the goodness of God.
I am going to state the truth that I believe and pretty much always have believed, God IS good, and He is not good only if I believe it, He is good regardless of whether or not you or I believe it!  It is against His character to be anything else, He cannot go against His own character, there is only good in Him, in fact He defines what good is!  The questions and wanderings of our minds with thoughts such as 'is God really good?' remind me of a similar question asked back in the garden of Eden, 'did God really say?'
Sometimes I wonder why we neglect the devil and always blame God?  Not that I want to encourage us to all be walking around proclaiming 'it's the devil again', but the Bible does tell us to not be ignorant of the enemy's schemes.  My Pastor, Phil Pringle, puts it like this: there is an impostor on this earth, masquerading as God, killing innocent people and doing horrific acts all in the name of 'God'.  But this is most certainly not the God I know, the one true God, King of Kings and Lord of Lords, Jesus Christ!
Oh yes there is a devil – he is real and as much as God has good plans for you the devil has evil plans for you.  John 10v10 tells us that the devil's plan is to kill, to steal and to destroy – he kills dreams, he steals vision and health, and he absolutely destroys us by convincing us that all that is happening must be from the hand of God and if God really loves us why doesn't he rescue us, leaving us disillusioned and doubting and eventually completely out of the game, at times even out of life itself.  Exactly what he wanted.
So why do we continue to believe these lies right back since the first one to Eve?  Because we can't understand why everything is happening if God really is good.  Why, you might ask, doesn't God stop the devil from doing these things, come down and rescue those He loves, His children?
He already did.
Jesus came and did the opposite of what the enemy now tries to do.  He came and gave us life and life more abundantly.  Yet like any gift, it must be received, and to make it a useful gift we must use it, not just allow it to sit there and gather dust within the pages of our Bible, or buried beneath the disappointment in our hearts.
Jesus taught us to pray, He said (in Matt 6v10) to pray to our Father in Heaven, 'Your Kingdom come, Your will be done on earth as it is in heaven' – this means that right now His perfect will is NOT being done on earth the way that it is being done in Heaven!  Jesus said 'All authority has been given to me'  (Matt 28v18), and He has given us all authority to drive out demons and heal the sick (Mark 3v15) and Romans 5v17 says that '…how much more will those who receive God's abundant provision of grace and of the gift of righteousness reign in life through the one man, Jesus Christ.'  Ephesians 1v18-23 says 'I pray that the eyes of your heart may be enlightened in order that you may know the hope to which He has called you, the riches of His glorious inheritance in the saints, and his incomparably great power for us who believe.  That power is like the working of His mighty strength, which He exerted in Christ when He raised Him from the dead and seated Him at His right hand in the heavenly realms, far above all rule and authority, power and dominion, and every title that can be given, not only in the present age but also in the one to come.  And God placed all things under His feet and appointed Him to be head over everything for the church, which is His body, the fullness of Him who fills everything in every way.  OH MY GOODNESS.  But wait, it gets better…  because 1 John 4v17 says 'because as He is, so are we in this world'.
AS HE IS – SO ARE WE.  Again my Pastor asks the question, is Jesus in heaven bothered by demons, spirits of depression or death, suffering sickness or disease?  No, no He isn't.  Therefore, as Jesus is, so ARE we.  He is alive, He is victorious, He has defeated sin and death and conquered every sickness and disease, He is ruling and reigning and has ultimate authority and AS HE IS, SO ARE WE.  Get your head around that!!!
I realise that it is much easier to believe and speak these things out when I am completely healthy and well, however to be really honest, I think we need to stop blaming and questioning God and start to rise and with the absolute authority that we carry because we are IN HIM and He is IN US, to declare and speak out loud what we actually already possess!  Jesus died for us and it is time we start living with the authority that He paid the price for us to inherit!  Yes it takes some energy and some discipline and some willpower, but soak in the Word and in His presence and in worship and you will find your strength being renewed and the joy of your salvation in Him returning and that tenacity to fight the good fight of faith will rise again!  The life we live and the fight of faith is by His Spirit – IN HIM.
Maybe you've tried but there's no results, keep on speaking it out loud, keep on declaring and commanding that situation to come under the authority of Christ.  You might not feel anything but the last time I checked we are supposed to live by faith, not by what we feel or by what we see.  Did the entire Nation of Israel SEE the walls of Jericho collapse before they marched around it countless times, nope, they were just obedient and took God at His Word.
Jurgen Matthesius says in his book 'PUSH' (Pray until something happens – which might I add is a brilliant book that totally challenged the way I pray – you should definitely read it!) that we are living under God's permissible will, where He allows us to freely choose and make our own decisions, rather than enforcing His perfect will upon us.  Jurgen says, "Does this mean that God is not able to protect me?  He absolutely can, but because He gave man free will and will not violate man's ability to choose most of the time, we live in God's "permissible will".  His perfect will comes to the earth through human beings who surrender themselves to doing His will with total devotion and selflessness.  It's an act of your will that requires a daily surrender."  (emphasis added)  So how surrendered to God's will are we?  Will you keep declaring what you want to see yet still trust God that His timing is perfect?
Later he goes on to say, "The perfect will of God requires faith.  Faith is not a passive, private believing, but a practiced, applied, forceful engagement in prayer and word.  God spoke into the darkness, "Let there be light."  He didn't think it, wish it, hope it or dream it – He spoke it into being!"  Oh and then He created us and left us in charge of the earth He created…we ask about the state of the earth…but who did He leave in charge? ….oh yeah.  (Gen 1v26)
My friend, if you or a loved one is sick, if you need breakthrough in some area, in fact even if you are completely healthy and well and 'living the dream', can I implore you to IMMERSE yourself in His Word because the TRUTH sets us free and His Word is absolute truth.  As you read the Word I pray you will fall in love with Jesus all over again and rediscover the truth that He is good and He loves you dearly, so much so that He gave His life for you, so that you ARE healed.  I implore you to declare and speak OUT LOUD what you want to see, to take captive every thought and think about what you are thinking about.  Our minds are a battlefield where the enemy often runs rampant and we need to beware that we are not consenting to him planting seeds of doubt, fear, worry, anxiety etc in our minds – these thoughts are a CHOICE.  Take authority over your mind by speaking out loud and declaring the truth of what God's word says about you.  Romans 10v10 says if we believe in our heart and confess with our mouth then we are saved – that word is translated: salvation, delivered, health.  Even if you can't see your breakthrough in the physical, believe in your heart and mind and confess out loud that the breakthrough is yours and keep on speaking it out until you see it manifested in your life, whether that is in this life or the next.  This shows our trust in God and His sovereignty and in His character and His goodness.  (If you want some awesome resource for renewing your mind, working on your thoughts and rewiring your brain, check out Dr Carline Leaf – her 21 day Brain Detox and book 'Switch on Your Brain' is amazing!)
His peace surpasses understanding (Philippians 4v7).  Surpasses means to go beyond, it means that when we are facing hell on earth or have a loved one dying we can have PEACE, even though we do not understand why any of it is happening.  I have been amazed how I've witnessed people living in absolute poverty and disease in third world countries, and yet they are so hungry for Jesus and so content and happy in Him.  Yet we in the Western world can't seem to cope with a common cold.  I know it's harsh, and I'm not making light of your circumstances, but I am taking a stand against the lies of the enemy that would try to convince us that God is not good and that He does not care.  This is absolutely not true.  If you are not happy with circumstances or don't understand why something is as it is, don't get down and question and blame – get up and get praying with the authority that you carry!
We need to do our bit by soaking in His Word and speaking out loud what we want to see, but we also need to give up our so called 'right' to understand, and realise that He is sovereign over all, when we do that we allow Peace to invade our world.  I picture two huge angels, mighty in structure and authority, standing guard over your mind and over your heart, as you pray, give thanks and present your requests to your God who is SO GOOD.  Remember that even though God gives us free choice, He is so amazing and powerful that He can turn anything around and make "all things work together for good to those who love God, to those who are called according to His purpose" if you'll let Him and trust whatever that 'good' may look like. (Rom 8v28)  Sometimes we have to go through something to get the breakthrough, and walk the journey to get the testimony, perhaps this struggle is more about what God wants to do in you and through you, walk closely with Him and listen for His voice.  Steven Furtick says that God's voice was in the whisper because He whispers when He's close – He is whispering and singing over you – are you close enough to hear Him?
I guess I could go on forever, we could go through the entire Bible and show time after time how God has rescued, covered and restored His people, how right from the beginning of time when Adam and Eve first questioned Him and chose to listen to the lie of the enemy, our Father created a plan so magnificent, to not just restore us to the amazing position that Adam and Eve enjoyed pre sin, but to go even further than that and to send His beautiful Son Jesus to die for us, taking our place and then triumphing over evil to rise and be victoriously ruling and reigning in heavenly places – INTERCEDING for us!!  (Rom 8:34) And our beautiful God allows us to be IN CHRIST and Him IN US, so that as He is, so are we in this world.  We could probably also walk through your life and count multitudes of times that God has shown love to you, blessed you, shown you favour, lavished grace upon you… we so easily forget.  I won't even get started on the verses that talk about sharing in His sufferings so that His glory may be revealed etc, other than to say that there are others who are watching you, who need you to "suffer well" to do this journey well and full of Word and faith so that He can be glorified and they can follow your example…it is never just about us.
Sure we could come up with more questions and think of loopholes, and it is OK to inquire of God, it is OK to wrestle it out, but don't let it destroy your faith, let it build a deep conviction within you that can stand the tests and trials, a friend said to me 'think of the process that gold goes through to be refined – it gets some knocks and some intense heat'!  We need a faith that does not turn to fear the second trials come our way, we need a faith that is deep, rooted in love, and secure in what His Word the ultimate truth says about us, secure in who we are IN HIM, not secure in our job or our position or our circumstances or our health or our financial status or in our friendship circles but secure IN HIM.
So ultimately… even if our healing does not manifest in this lifetime, even if the breakthrough never comes, for us or for them, will we still love Him?  Will we still trust Him?  Will we still believe that He is good simply because He came and died and took our place, is that enough for you?  What a sad place to live in when we do not know, or we forget, the ultimate price that was paid for us and we become so discontent and ungrateful in our current circumstances or pain.
Don't allow yourself to be taken out of the game.  You are more than a conquerer, He is for you and so nothing can be against you and there is not a thing that can separate you from the love of God that comes through Christ Jesus. (Rom 8:35-39)  Don't you be the one who separates yourself from His love, stay in the game, stay in the Word, stay in prayer and keep declaring out loud what you want to see, always remembering and giving thanks because:
HE IS GOOD.
J. xx
If you have never invited Jesus into your life; asked for forgiveness of your sins and received Him as your Saviour and your Lord, or you're not sure if you died today whether you'd go to heaven, or perhaps you used to follow Jesus but you've strayed away and allowed the enemy to lie to you and rip you off,  can I encourage you to invite Him into your world today.  We have all sinned and all fall short of His glory, yet because of Jesus' death and resurrection, we can be saved.  Simply pray this prayer, "Dear Jesus, I ask you to come into my heart, I am sorry for my sin, I ask for your forgiveness and I thank you Jesus that through your death and resurrection I am saved, I am healed, I am free.  I receive you as my Lord and Saviour today. Amen"  If you prayed this prayer for the first time, or perhaps you rededicated your life to Him, can I please encourage you to write to me as I would love to connect you with a great Church – a group of people who are nowhere near perfect, but who love Jesus and meet together regularly to grow in their knowledge of Him.  Send me an email 'jodie@jodiechristinat.com'